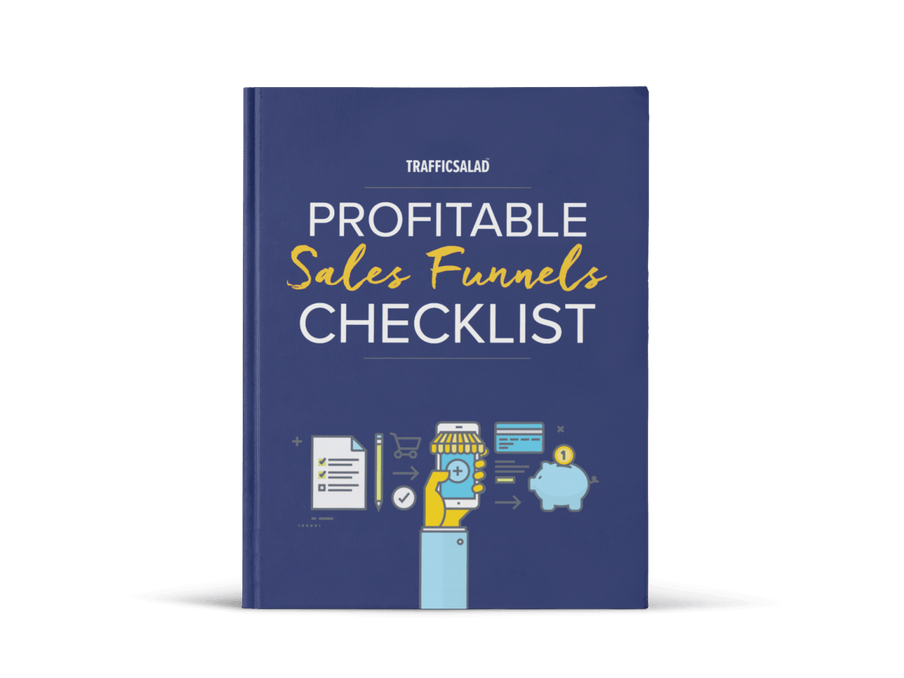 The One Page "Funnel" Checklist
Perfect for
Coaches
Consultants
Affiliates
Bloggers
eCommerce
Vloggers
⭐⭐⭐⭐⭐ "Over 500+ downloads and counting…"
"Did you know that Airplane pilots have a checklist before they takeoff? In a similar way, the PRO marketers always have a checklist before we launch a sales funnel, grab the one-page checklist that I use 95% of the time"
Struggling with sales funnels?
Would you like to know if a sales funnel would likely flop or if a sales funnel would likely to succeed?
Are you confident in launching your sales funnel? I'll teach you how to get confident so you can FINALLY launch.
For a limited time, I'm sharing my insider PROFITABLE Sales Funnels Checklist for FREE.
You'll also get access to my mini course
Get my one-page sales funnel checklist, but you'll also get the training you need to implement this on your own business for FREE!
When you enter your name and email below, you'll also get access to a special multi-part mini course on how to launch a sales funnel fast and without they hype and tech overwhelm (the biggest reasons why people are struggling with their sales funnels.
How do sales funnels work?
Sales funnels (or creating your landing pages, sales pages, optin page, emails, etc) are just ONE part of a bigger picture.
Professional Funnel Builders understand the different stages of customer awareness (as coined by Master copywriter Eugene Schwartz). Watch this video on why this principle is important in building highly converting sales funnels.
Grab the 'One-page' Sales Funnel Checklist
This FREEBIE is available for a LIMITED TIME only. Click the button below to grab yours.
⭐⭐⭐⭐⭐ "Over 500+ downloads and counting…"